Location
The location for the reconfiguration/ extension to the facility is on the eastern outskirts of the City of Edinburgh and close to Musselburgh.
Originally, the site of a 1930's domestic house that was subsequently converted to a 4 surgery Dental Facility, then further extended further with "conservatories " to the rear to then form a fully compliant 6, surgery facility.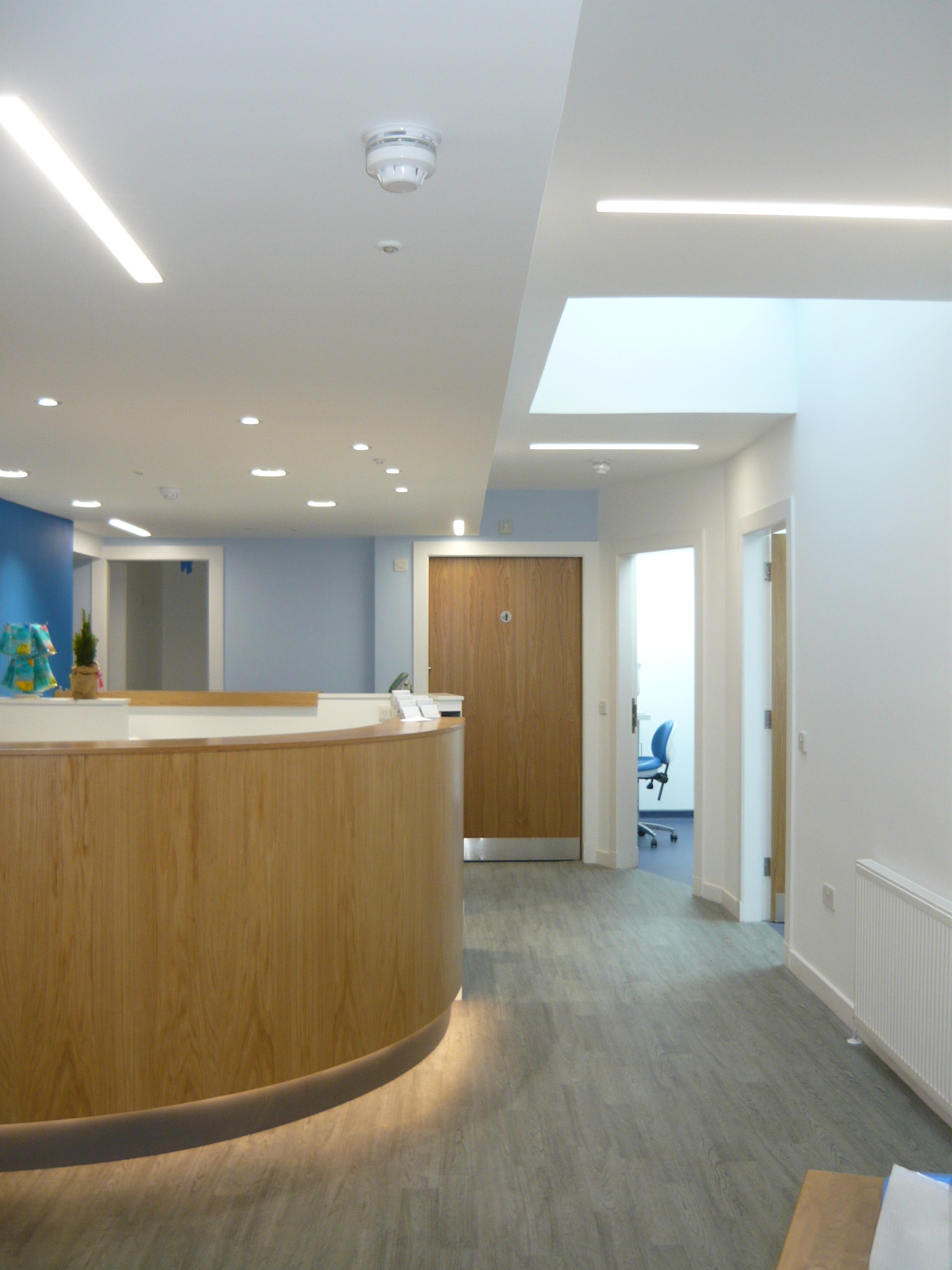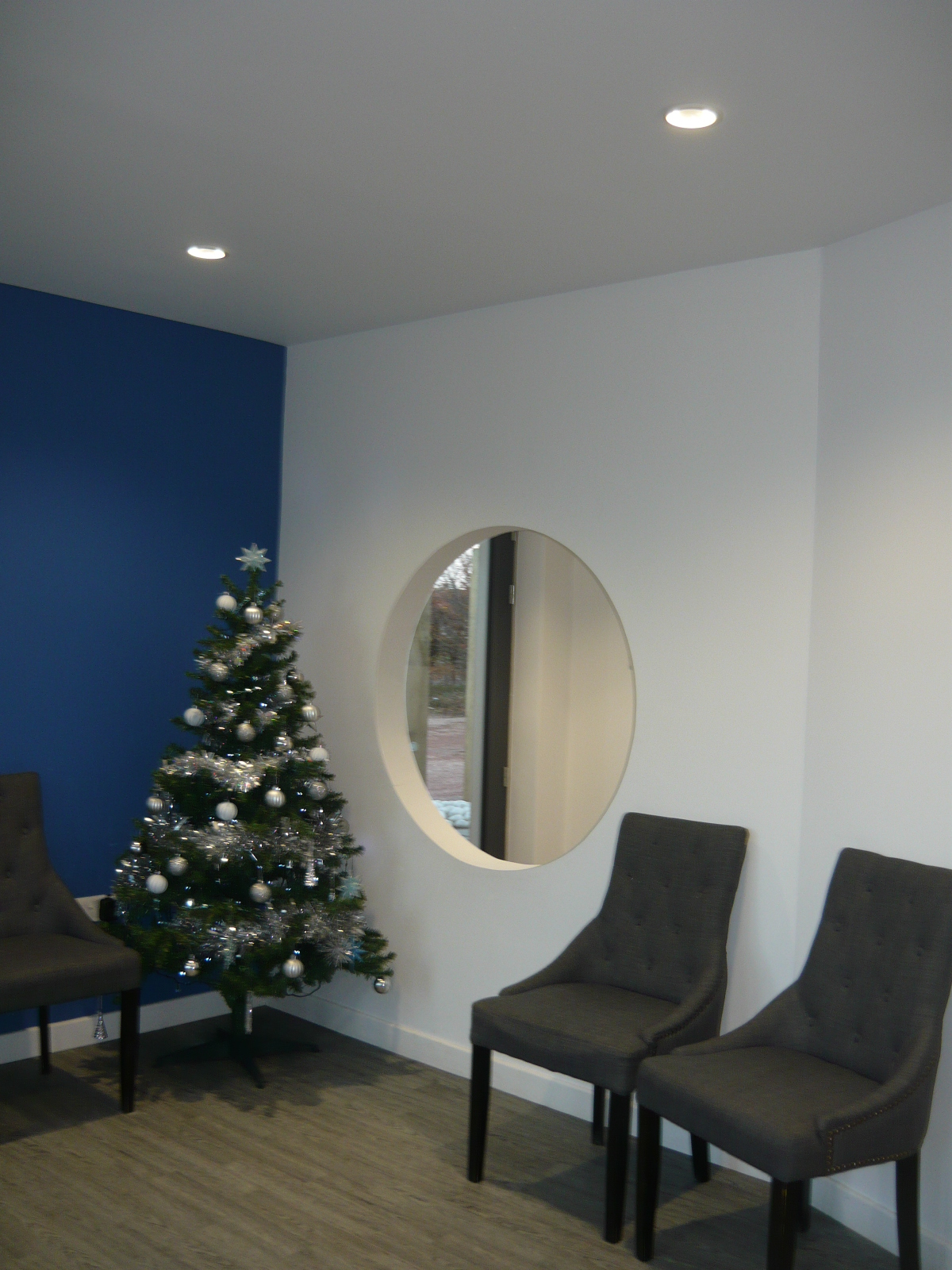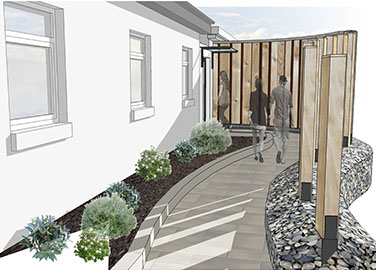 Brief
The brief to KRA for the Dental Care Facility was to remove and replace the 2 poor surgeries to the rear along with the Local Decontamination Unit, to then rebuild and to generally refresh the premises for several decades, together with leaving an opportunity in the future to extend further.  Whilst the construction works were ongoing it was extremely important to keep all 6 surgeries operational at the same time, this in turn meant undertaking several mini phases, also carried out during the recent pandemic.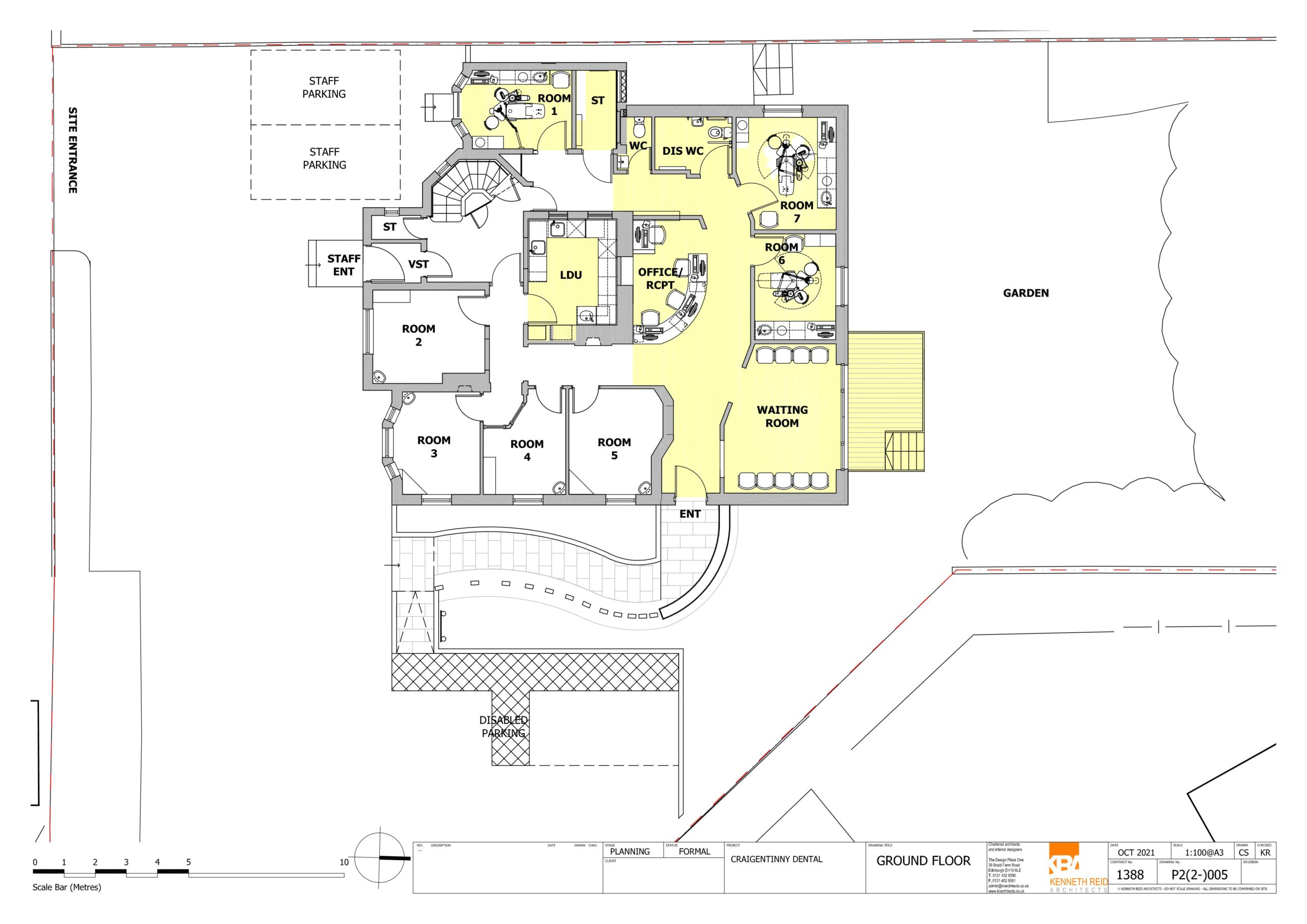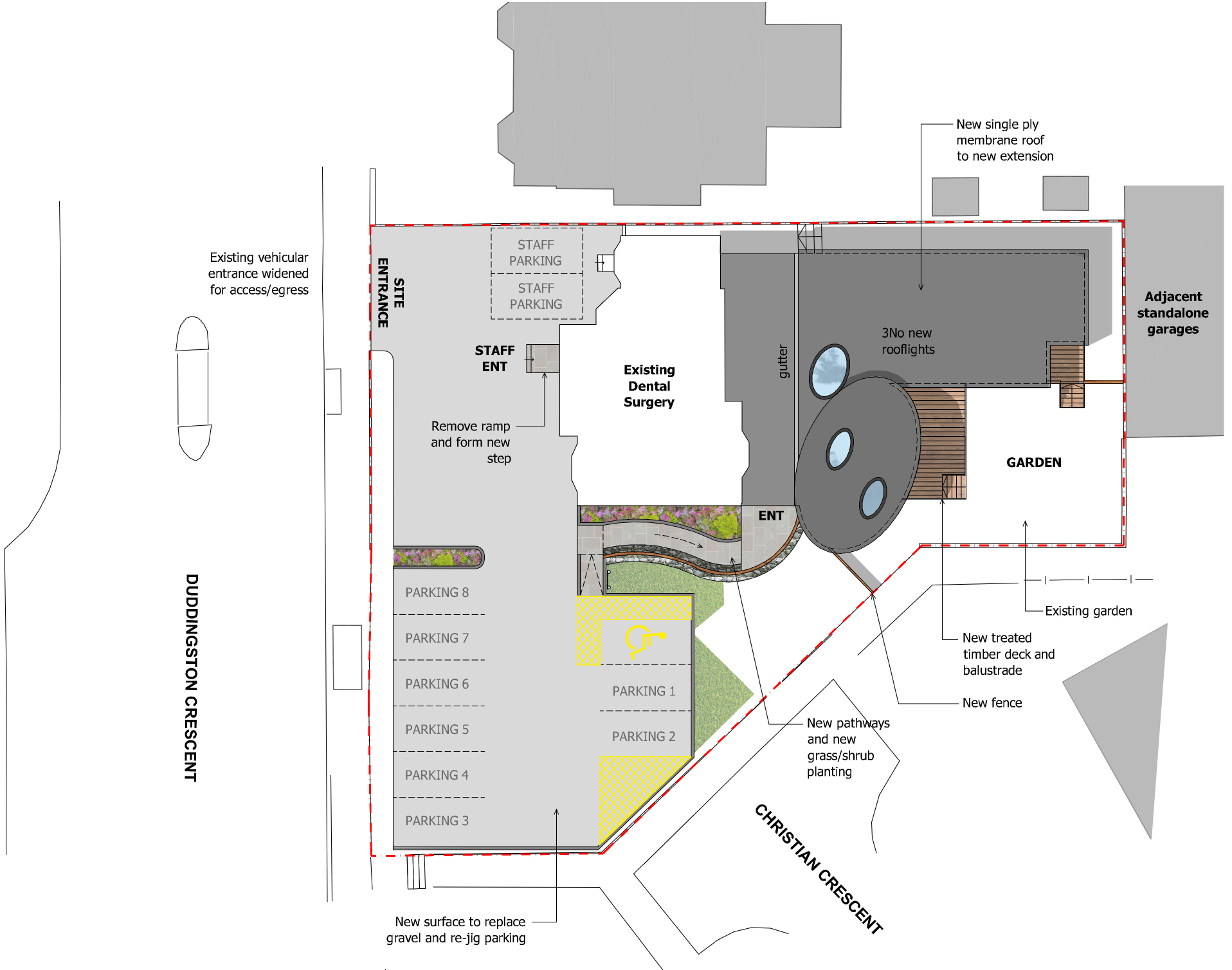 Description
KRA immediately noted the "bottleneck" which was occurring at the entrance / exit where Patient and Staff flows mixed and overlapped with each other and patient flow / experience were in conflict with one another.
By removing the mix and separating them apart it in turn simplified the internal planning and resulted in a more efficient use of floor space, which in turn kept the cost of build in check. The design works well as "it's extremely welcoming", say patients, with its upright railway sleepers in a swept "tail" fashion identifying the entrance for patients, with staff now accessing through the old main entrance to their own "back of house" spaces, meant a more practical and uplifting patient experience could be incorporated coupled with a sense of a domestic scale and low key design, they all work in tandem to produce a successful design on all levels.