Location
The location for this renovation and extension to form offices is in the heart of Edinburgh's New Town was sited within a narrow lane in an internal corner.
The existing single garage site with a small first floor formed part of no 6 Fredrick Street retail shop and had an unbuilt gap adjacent to it.  The gap was also utilised by two Fredrick Street shops for Fire Escape purposes, these were to be maintained throughout the build.
The brief for KRA for the offices was to maximise office floor space and to keep the Listed Garaging with the Fredrick Street staff facilities, once relocated, to be assumed as part of the new offices.
KRA were also asked to keep the garaging for the offices and increase its size to a double garage connected to the offices.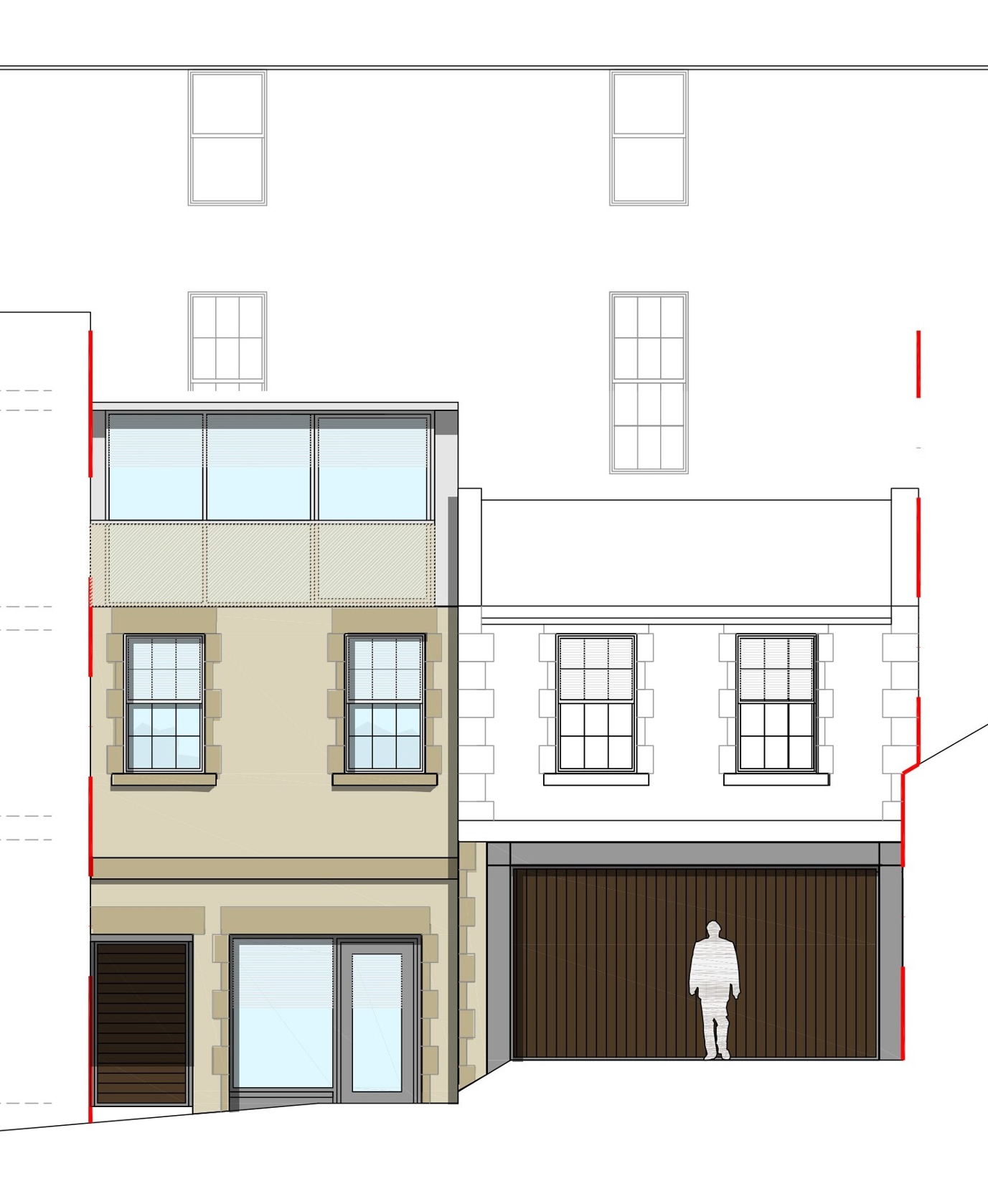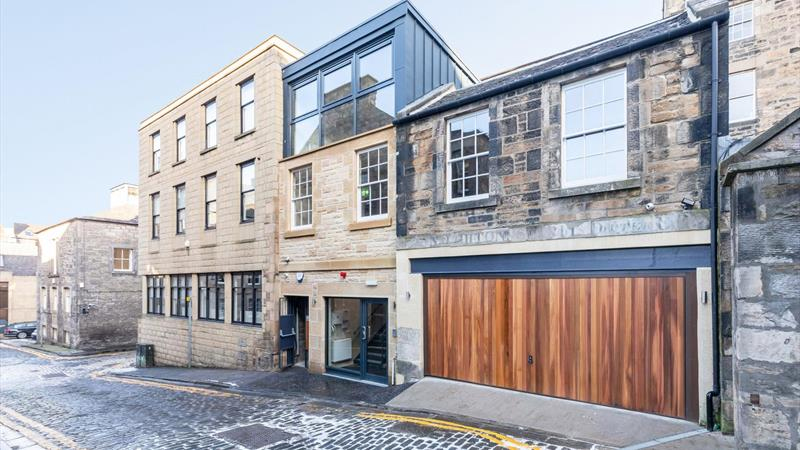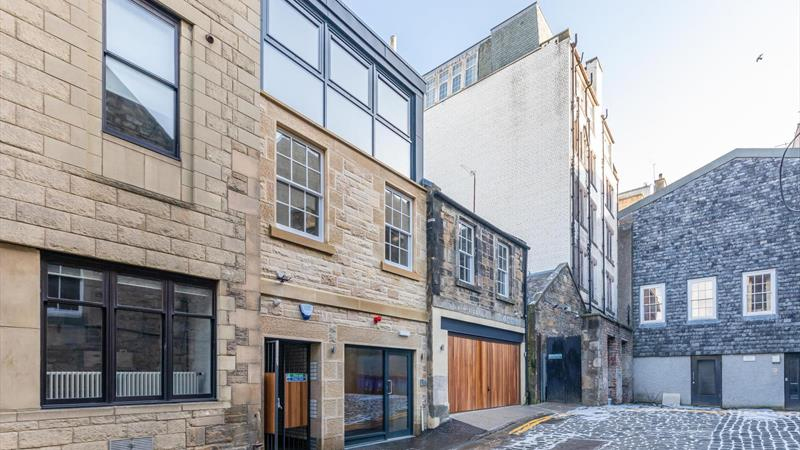 Description
KRA consulted closely with Edinburgh Listed Building Planners to achieve a mix of the old and the new in an intervention manner.
KRA kept the integrity of the Listed structures and grafted on the new elements with a curious although pleasing mix of old and new.
The central pin of the building is the metal main staircase which needed moulded around the spaces to maximise space at each level.
The Construction was challenging as both fire escapes needed maintained, meanwhile the Contractors required access for labour and materials, this meant several mini phases.
Immediately on completion of the offices, they were successfully rented out to a Graphics Business.