Location
The location for the project was within the Capital City of Edinburgh located to the North of the city. Crewe Toll was noted going back to John Adair's Survey in the 17th Century, there was a Farm Steading indicated in 1834 with 1853 and 1913 OS maps showing a "Smiddy".
Whilst the area began to be built up one of its key attractive influences was that it was at a toll point at which to enter the City and on the Caledonian Railway route
The site is one full acre on plan and in order to design and build the Residential Development the Shell Filling Station was needing removed with the petrol tanks de-gased and removed off site.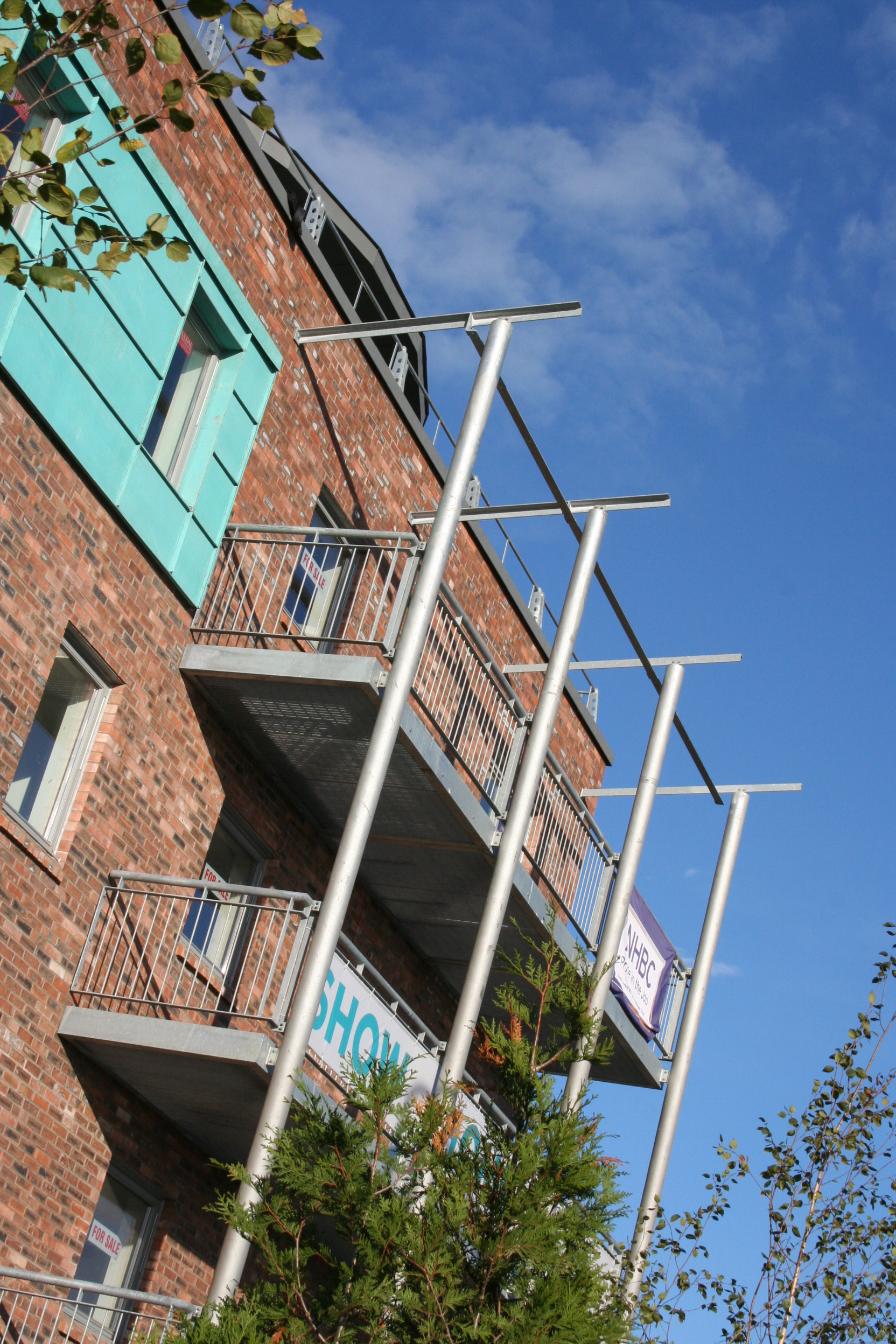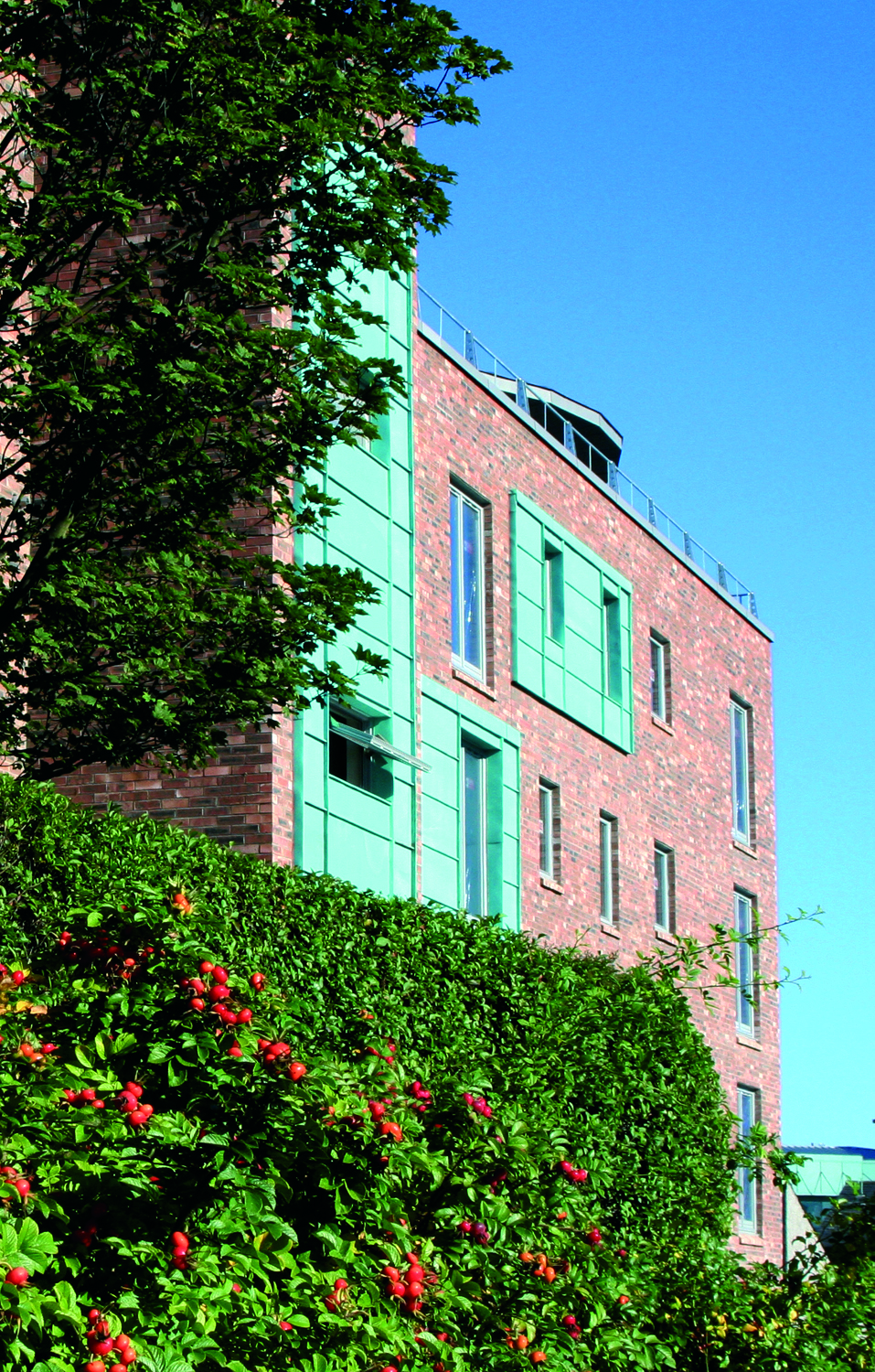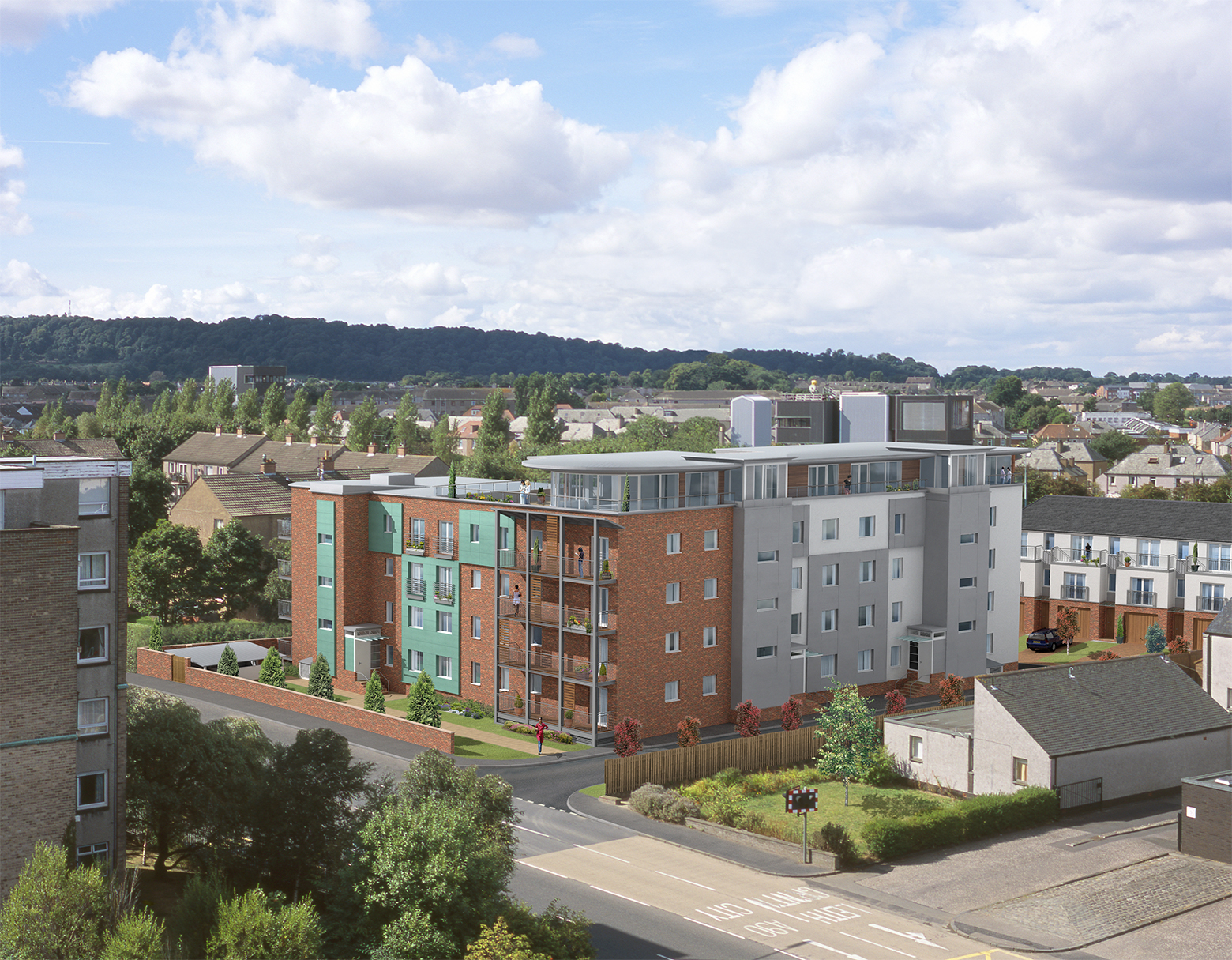 Brief
The brief for the site was one of a Residential mix off unit types that attracted various potential buyers from first time buyers through to family homes located to the rear of the rectangular site.
The design was to be both very much contemporary and visually welcoming in its use of external materials although should have other material selection that were rooted in tradition within Edinburgh.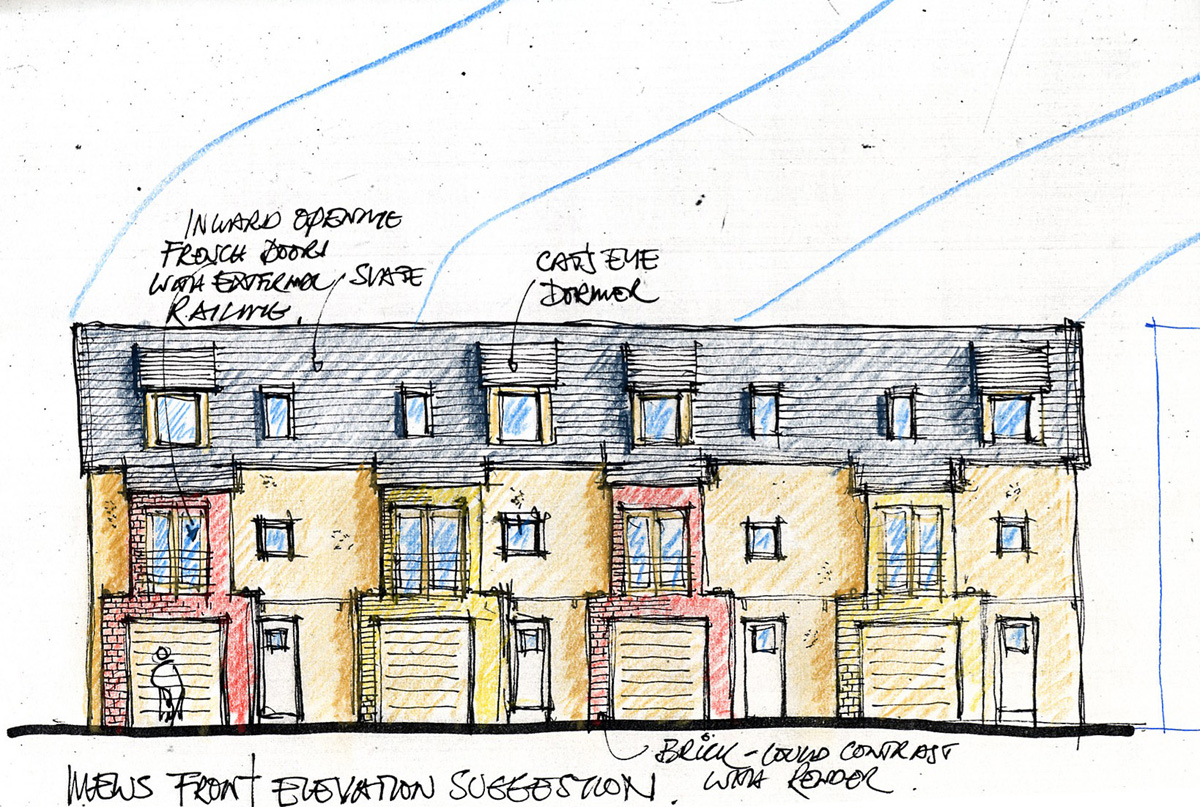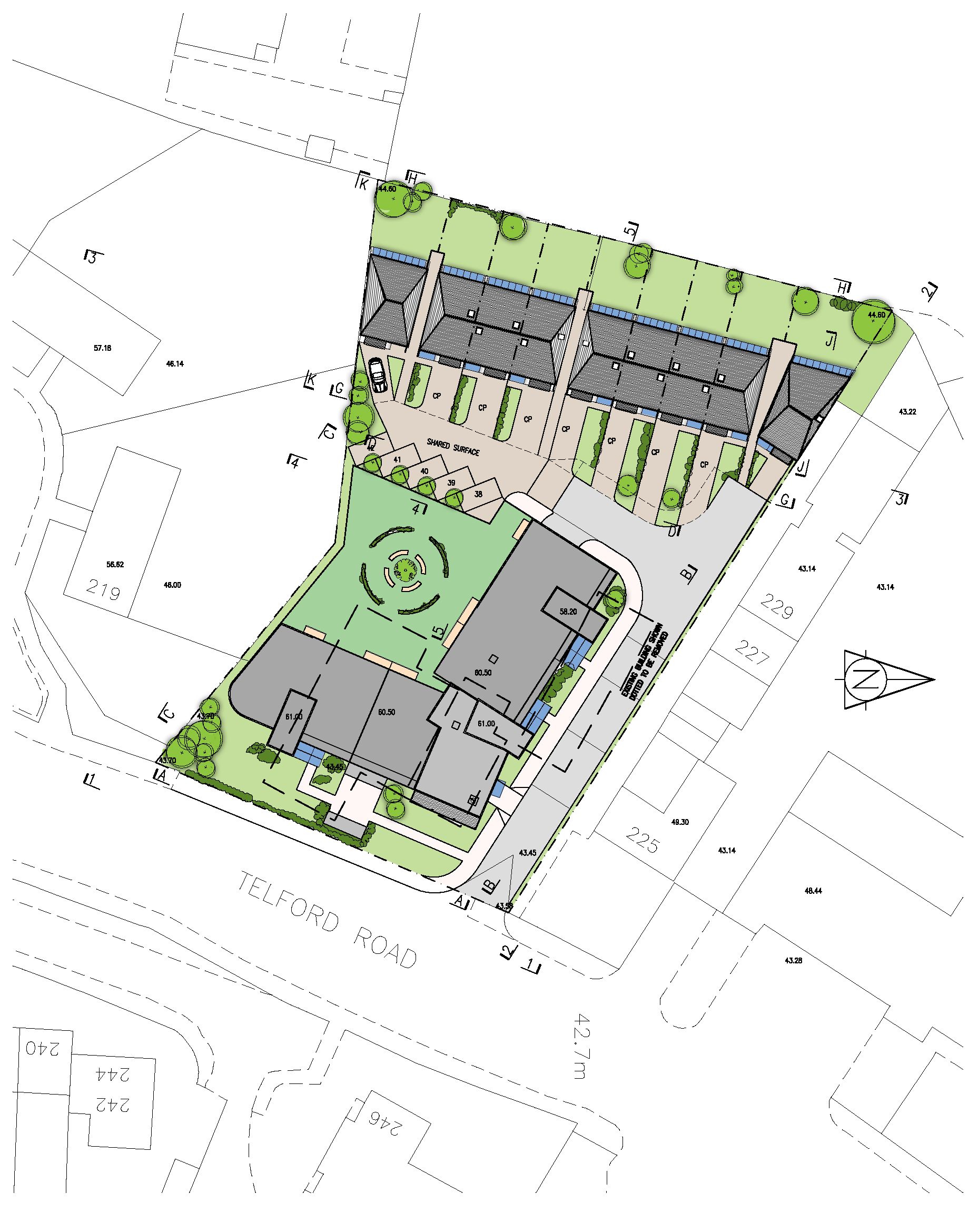 Description
The flatted design to the Telford Road was L shaped on plan with a basement car park and an amenity podium deck for the residents.  The height of the top floor was capitalised with 3 Penthouses all with breathtaking glazed walls to take account of the exceptional views over Edinburgh Castle in the South and Granton and Firth of Forth in the North.  The Penthouses also have large personal External Terraces.  The homes are laid out in a logical manner, with 3 separate stair towers with passenger Lift access, setting off from the Basement floor garage through to the Penthouses on the roof.  The external materials were carefully selected that included a special ordered Red brick facing Telford Road that has a blue (over fired) look to it, to emulate the old Niddrie Brick from Newcraighall.
The traditional render is employed to elevations facing the access roadway in/out and the rear elevations along with the 9 mews style Townhouses to the West of the site.
In addition to these, pre-patinated Green Copper and grey zinc are used on the entrances, the stairwells and in parts in the facades.
There is an extensive use of balconies to provide a little piece of outside space activity for the residents/.
Panels of these materials are used in an eclectic but harmonious way to create interesting and humane elevations, together with balconies and overhangs, breaking down the large mass of the building.  The building still looks contemporary but bedded which is indicative of the high standard of design KRA regularly achieve.
The total accommodation achieved was 28 flats, 2 penthouses and 10 mews houses.  All with considered layouts to maximise the spaces.